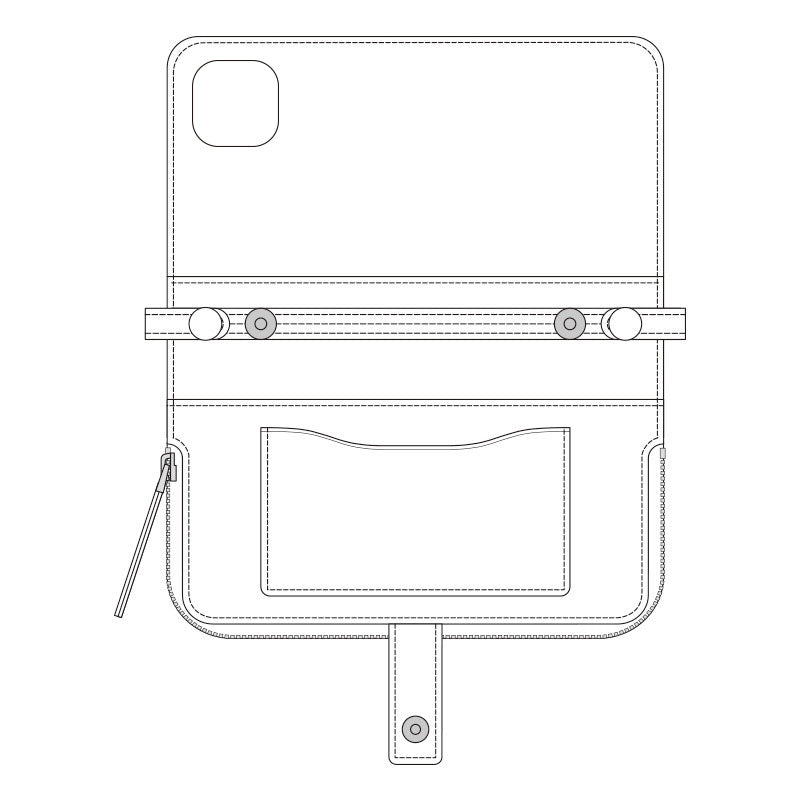 [Name] BALLON iPhone11
※印字は半角英数の大文字のみとなります。小文字で入力した場合は、大文字へ変換します。
名入れの詳細は、ご注文前に必ずこちらからご確認ください。

また実際の印字はハンドメイドで行うため、実物と見た目が異なる可能性がございます。
シミュレーションとしてご活用ください。
BALLON means "balloon" in French.
An iPhone case with a wallet function designed with a fluffy texture like a balloon.
It is a model that feels comfortable with the texture of high-quality leather and the feeling that fits your fingers.
It is an item with outstanding presence with its eye-catching design and texture. A convenient item with a two-stage card slit and a hidden pocket on the inside of the right door and a storage pocket on the left side.
The lid can be used as a stand and placed horizontally, making it convenient for YouTube and video conferences.
It comes with a D-shaped ring that can be attached to the shoulder, so it is recommended to coordinate with a set with a strap (sold separately) or with different colors.
*Strap sold separately.
material
Body: French cowhide
A case part: Polycarbonate
※送料については、お住まいの地域によって異なります。
詳細は「ご注文内容の確認」の画面にてご確認ください。
※モニター環境や光加減により、色味に若干相違が生じる場合がございます。そのため、色味に関する商品到着後の返品はお断りさせていただきます。